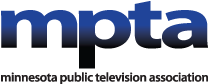 Minnesota Public Television
2019 Legislative Bills
Public television is the largest classroom in the state. Last year, our estimated broadcast viewership in the region was close to 6 million, and our content garnered 15 million views online. We aren't a social service agency, but we improve lives. We are not a theater, a symphony or a museum and yet we connect communities at events, and chronicle each region's history, arts and culture.
Please Support These Public Television Bills
HF353 | SF440
Equipment Grant
Bill would provide essential funding to keep broadcast & PBS media infrastructure viable in order to continue to provide quality programs & educational services to all Minnesota citizens.
HF516 | SF762
Minnesota Journeys
Bill would fund a new statewide immigration project that will engage all Minnesotans in exploring, understanding & preserving our rich history that has shaped who we are today and who we are becoming.
HF354 | SF441
Beyond Opioids
Bill would launch a groundbreaking opioid initiative focused on educating through peer- to-peer testimonials, connecting communities to resources & help, and preventing opioid use across MN's 87 counties.
HF517 | SF763
Legacy Programming
Bill supports base- funding for public television stations to create multimedia that documents Minnesota's arts, culture & history for future generations. Legacy work is accessible to students on-line.
10 Years
of
Legacy
THE MINNESOTA PUBLIC TELEVISION ASSOCIATION (MPTA)
Minnesota's six independently operated public television stations reach the entire state and some surrounding areas with their broadcast signals. The MPTA is a critically important resource for delivering trusted news and information, award-winning local arts, culture and history programming, diverse and relevant national PBS content, community engagement events, and a collection of online tools designed to empower teachers to bring local stories into classrooms.
What do communities say about us?
"Woven into my life for all my life"
"It adds meaning to my life by highlighting the broader world and our place in it."
"It's essential to my life in rural Minnesota"
"It provides context and perspective. Learning about each other and the world around us can bring us all together."